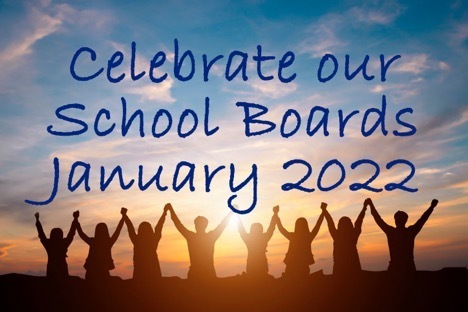 School Board Member Recognition Month in Arkansas
Marches Henderson
Monday, January 24, 2022
January is School Board Member Recognition Month in Arkansas

The Arkansas School Boards Association (ASBA) announced that January is School Board Member Recognition Month in Arkansas. School board members play an essential role in our community. Marvell-Elaine School District thanks our board members for the time, talents, and knowledge they bring to our district and for their commitment to the families and children of our community.
Our board members are elected officials who advocate for our students and their communities. They devote numerous unpaid hours to ensure the success of students by participating in board meetings, attending professional development, establishing policies, overseeing the district's finance and facilities, and staying abreast of current topics. They give our citizens a voice in education decision making. While we make a special effort to show our appreciation in January, their contribution is a year-round commitment.
Please thank our board members for their dedication, time, and commitment to our school district.
The members serving our district are:
Clyde Williams, Board President
Mark English, Board Vice-President
Pamela Holder, Board Secretary
Justin Cox, Board Member
Larry Prowell, Board Member