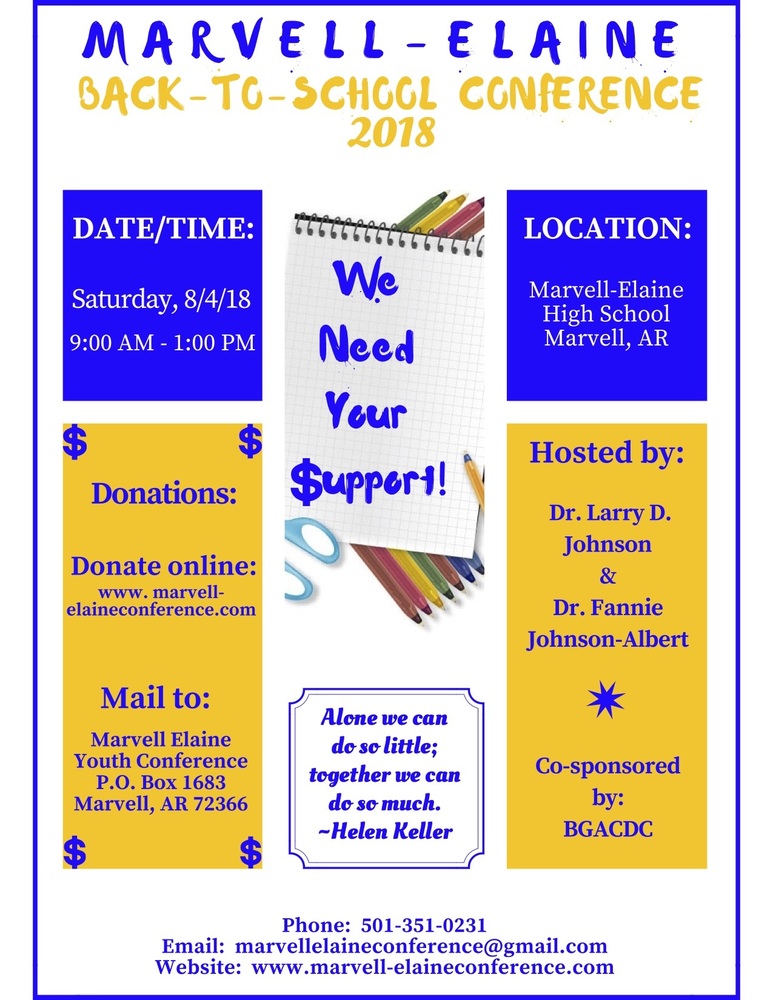 Marvell-Elaine Back to School Conference
Marches Henderson
Tuesday, June 26, 2018
Marvell-Elaine 2018 Back to School Conference will be August 4, 2018 at Marvell-Elaine High School from 9 am to 1 pm for 7-12 graders.
This event is hosted by: Dr Larry D. Johnson & Dr. Fannie Johnson-Albert and Co-sponsored by BGACDC.
For more information please email: marvellelaineconference@gmail.com or call (501)-351-0231. To make donations please visit
www.marvell-elaineconference.com.

Thank you for your support and we look forward to seeing you there!!!!!