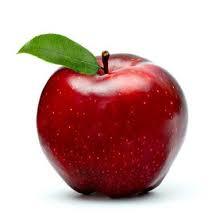 THE GREAT ME-APPEL PROGRAM
Marches Henderson
Tuesday, May 15, 2018
Dear Applicant:
Marvell-Elaine Public Schools recently partnered with Great Rivers Cooperative to bring to our region of the state the Arkansas Professional Pathway to Educator Licensure (APPEL) program. Our intention in hosting this program is to increase the professional capacity of all schools in this region. Through the APPEL program, teachers on 1240 waivers can improve their professional standing and receive a full license to teach in Arkansas. Individuals that are venturing into education for the first time can quickly and effectively gain the knowledge and skills necessary to successfully navigate a classroom. In addition school districts and the school within them, can develop a more permanent solution to manage the cumbersome teacher recruitment and retention issues that arise on a yearly basis.
The APPEL online application is available from March 1 to May 31, 2018, for the June cohort. Testing is of utmost importance and it is imperative that applicants test no later than May 12, 2018, in order to have passing scores received by the May deadline.
There are several substantive changes to program admission requirements beginning in 2018. Listed below are the changes:
Praxis CORE is no longer required for admission to APPEL;
APPEL now has a weighted criteria for admission to the program (for details view the Admission Overview document under Related Files on the above webpage);
Passing ONE middle school subject test will allow a candidate to be admitted to APPEL (see below for details);
APPEL has opened three new sites for 2018 (see list below)
To provide beginning teachers with necessary teaching knowledge and skills and support retention efforts, APPEL is allowing a Conditional Enrollment admission for certain teachers in 2018-19. Administrators or hiring officials for districts that currently employee or plan to hire teachers under an Act 1240 Waiver (AWL) or the Emergency Teaching Permit (ETP) see below for details. Please contact the local Education Cooperative (if listed as a site below) or the APPEL office with any questions.
The teacher MUST be currently employed or will be employed under an Act 1240 (AWL) Waiver OR an Emergency Teaching Permit (ETP) AND will work as Teacher of Record in 2018-19;
To work as a Teacher of Record in a core academic subject area (Elementary, ELA, Math, Science, Social Studies, Art, Music, or Foreign Language) the teacher must meet Arkansas Qualified Teacher (AQT) requirements before employment;
The Praxis Subject Assessment passing score requirement can be waived for admission to APPEL if the candidate has attempted the Praxis Subject Assessment test prior to the May window or is registered to take the test at the next available date;
The teacher could qualify for a Conditional Enrollment meeting ALL other requirements for admission AND by a recommendation from the district (APPEL webpage, see Admission Overview document);
The recommendation MUST be in writing, on letterhead, signed by the district official and uploaded as a third letter under the Professional Letters of Recommendation on the APPEL application (APPEL webpage, see How to Apply document); and
Meeting the above would allow the teacher to enroll and be accepted on Conditional Admission but they will not be issued an APPEL Provisional License.
Conditional Enrollment means that as long as the teacher works as Teacher of Record under the AWL or ETP, they can remain in APPEL for all of Year One. They will gain valuable knowledge and skills necessary for beginning teachers and be supported by their Cohort, APPEL Site Facilitators, and APPEL Presenters during the first year of APPEL. Once the teacher passes the Praxis Subject Assessment, they will be issued an APPEL Provisional license and no longer be classified under the AWL or ETP. They MUST pass their Praxis Subject Assessment by June 1, 2019, to move to Year Two of APPEL.

Go to marvellschools.org and click on menu and APPEL to for more information or contact Tommie Henderson or Zenna Smith, Program Coordinators at (870) 829-1351 or appel@marvellschools.org.